The Elite Asphalt team is well-versed in dealing with commercial projects big and small. We can identify underlying sub base issues with various types of paving jobs. Below are some examples of projects we have completed.
Pics below is an example for an underlying sub base issue:
Pics below iNew Hot Mix over lay for a Shopping Center in Dallas Tx
The picture below is for a City street asphalt we installed in Arlington Tx near the college
The picture below is for a before image for Small commercial Paving job that we graded and added road base were needed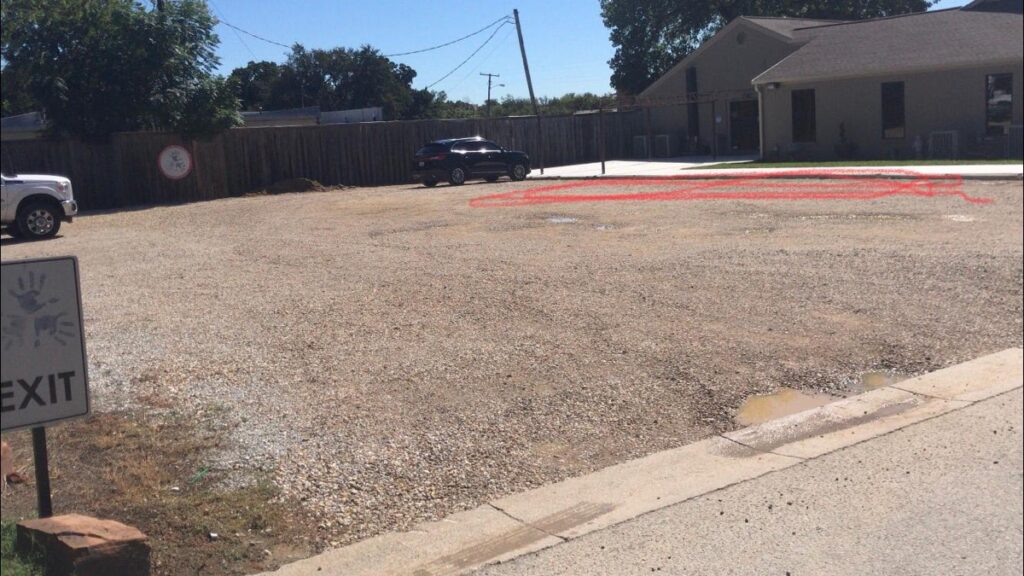 Here is the after picture of a light Commercial Paving job we completed
Request Your Free Paving Estimate Today
We offer a free onsite evaluation to determine the condition of your pavement. We provide detailed, straightforward quotes for the best plan to tackle your project. Our professionals will make recommendations to plan for your future needs and extend the life of your pavement as long as possible.
Getting a Free consultation for your parking lot paving or driveway paving project is a key part of your paving projects. You will have a chance to meet with one of our expert estimators and discuss what we can do for you. You can reach our to our team here.
.