Looking for a quality paving company in Cleburne or Granbury? We're the top choice for Asphalt!
Elite Asphalt LLC is the leading asphalt and concrete  concrete paving company in the City of Cleburne and Granbury. We are a quality paving company providing quality paving services at competitive pricing.
We work in the Cleburne and Granbury area, ensuring that driveways are paved and parking lots stay functional. We also repair roads to make sure they keep you where you want to go.
Need an Estimate?
The asphalt experts at Elite Asphalt know what it takes to keep your pavement looking new and intact, no matter the weather.
Elite Asphalt offers a variety of parking lot planning, paving, and preventative maintenance services in Cleburne and Granbury including:
Parking Lot
Looking to have a parking lot paved in Cleburne or Granbury? We're here to help with professionally done asphalt commercial parking lots.

Chip Seal Parking Lots
Consider a chip seal parking lot if you would like to skip out on all the maintenance that comes with a blacktop parking lot.

Recycled Asphalt Paving
Delivering exceptional recycled asphalt paving for parking lots and driveways throughout Granbury and Cleburne.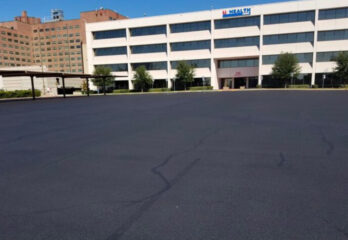 Sealcoating
The Texas weather can cause your parking lot's blacktop to fade, crack and have seepage problems. It is vital to protect it. Sealcoating offers an affordable solution.

Roadway Paving
We welcome large-scale road and roadway paving projects and have the capacity to fulfill any requirement you may have.

Chip Seal Roads
We're pleased to offer our Cleburne and Granbury area customers this durable and economical alternative to regular asphalt roads.

Grading & Excavation
Our earthmoving contractors have 50+ years of experience in land grading and base preparation.
Asphalt Repair
Looking for pothole repair for a parking lot or asphalt driveway repair for your home? You can trust our first-rate workmanship!
As an asphalt and concrete paving contractor with 30+ years' experience, Elite Asphalt is a trusted contractor in the Granbury and Cleburne areas. Having paved thousands of jobs on residential properties, commercial properties, and industrial sites we are well equipped to tackle jobs of any size. Our past clients can attest that the quality of work we offer, combined with our excellent customer service, make us an easy choice for your paving project.
Our goal is to bring cutting-edge technology combined with our years of experience to ensure that customers in Cleburne and Granbury receive the highest quality of paving and maintenance. We're happy to tackle any asphalt paving jobs on parking lots, driveways, roads, and more. We also offer ongoing asphalt maintenance to ensure that the surfaces we construct (and even those we didn't) continue to work for years to come. Between the summers and winters in Cleburne and Granbury, asphalt surfaces that aren't constructed or protected properly will break down over time. Our maintenance work guarantees that your asphalt surfaces stay at optimum condition.
Maintenance is worth its cost for a number of reasons. The number one reason is that asphalt maintenance will drastically extend the life of your surface. Rather than having to spend money to resurface an entire commercial parking lot of industrial roadway, Elite Asphalt maintenance keeps costs low and your surface working as it should.
Asphalt paving isn't our only offering. We also have the capability to do a variety of concrete paving projects and have experience with steps, garden features, and other paving needs.
If you're looking for the very highest level of surface and professionalism for paving in Granbury, Texas or Cleburne, Texas then look no further than Elite Asphalt LLC. Get in touch today!
Starting A New Project? Get a FREE Quote!
Submit the form below or call us at 817-587-8158 for our competitive pricing
Questions Asked About Asphalts Paving Services in Granbury and Cleburne
What types of properties have you previously worked on? Over the course of 30+ years we've had the opportunity to do concrete and asphalt work for a variety of property types. This includes: commercial, residential, industrial, institutional, municipal, ranches, farms, religious, and others. Regardless of your property type in Cleburne or Granbury, we have the experience to get the job done. Make sure to select the your property type when you decide to get a quote.
Is a down payment required for my asphalt paving job? We do not require anyone to place a down payment on jobs that we do in Cleburne or Granbury unless the total for the project is quoted at over $10,000. While other contractors may decide to require a down payment we feel like it's unnecessary as we have credit with our suppliers. Wondering how much your Granbury/Cleburne asphalt project would cost? Request a quote from us today!
How long will my asphalt parking lot or driveway last? The summers are sunny and warm and there's a fair amount of snow and rain in the winter in the Cleburne and Granbury area. A poorly constructed asphalt surface won't last long in the elements, and will eventually develop cracks and potholes. We firmly believe that you get what you pay for, and while we do offer competitive pricing, we also focus on quality. When it is properly installed, asphalt paving can last over 20 years. Saving a few hundred in the short term could lead to thousands of dollars down the road. Make sure to do your research before choosing a contractor, but know that saving a few bucks early on could cost you a lot later on.
What makes Elite Asphalt the right contractor for my Granbury/Cleburne Paving Project? We understand that one size down not fit all when it comes to asphalt driveway resurfacing or constructing an asphalt parking lot. This is why we take the critical time needed to fully assess your property to understand what makes it unique. Our team will talk with you to fully comprehend what your needs and goals are in regards to this project, and we want to ensure that you know what your parking lot or driveway options are before installation begins.
While other Asphalt contractors in Granbury or Cleburne might give you only the fastest or most pricey solutions, we will provide options and solutions that make sense with your needs and property. Our experienced contractors will work with you to identify exactly what you need whether your project is blacktop sealing maintenance, chip seal parking lots, sealcoating, asphalt repair, parking lot striping, etc.. Once you've considered the options and made a decision, we will work carefully to implement those services precisely. This is what sets Elite Asphalt apart from others. We are committed to attention to detail that will make a significant difference not only in the look of the project, but also in its longevity. We want you to be beyond satisfied with the final result, so our paving team makes sure to go above and beyond to take great care of you and your property.
What does the process of working with Elite Asphalt look like? Once you've filled out our estimate form, our customer service team will reach out to you to answer any questions you have over the phone. We will also take the time to schedule a time for one of our contractors to visit you onsite. While onsite we'll survey the property, and take notes of what the asphalt requirements (or other materials) will be. Our contractor onsite will be able to answer any further questions you have, and will take the time to fully understand what your needs are. Once the onsite visit has taken place, we can then provide you with an estimate for your project. Our team will take the time so that you understand what the process for your project will look like, what you can expect, and how we are different from the average paving company. If you're satisfied with everything, we'll schedule a time to begin your asphalt project. We'd love to be your Asphalt contractor in Cleburne or Granbury.
If you're looking for the very best paving contractor in Granbury, Texas or Cleburne, Texas then look no further than Elite Asphalt LLC. Get in touch today!
Starting A New Project? Get a FREE Quote!
Submit the form below or call us at 817-587-8158 for our competitive pricing